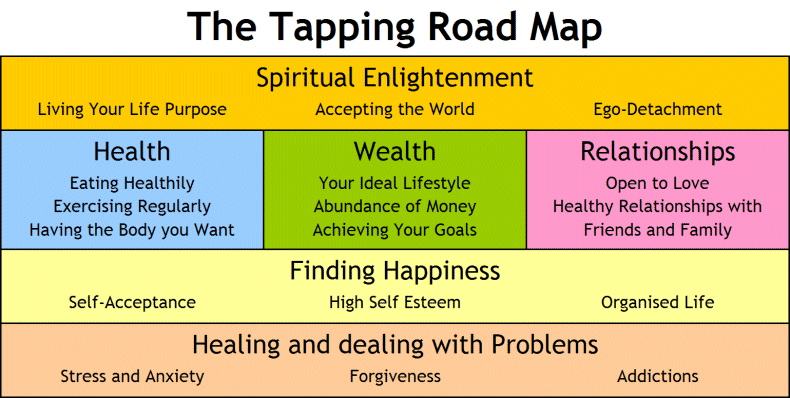 The Tapping Road Map
The Road Map shows you where you are, and what you might tap next. All the goals on the road map are achievable with Tapping as a tool.
The milestones are usually tackled starting from the bottom up, but they are really in no particular order. There is also a great deal of overlap - they are all interconnected.
There are worksheets and further discussion of the milestones in my e-book, Tap Yourself Free.
Featured Articles
Choosing a Good Therapist
I often find I have to try a couple of therapists in each therapy before I find one I like. Here are some pointers on how to know when you have found a good therapist, whatever the therapy, and some tips to find them first time.
Our Deepest Fear
Our deepest fear is not that we are inadequate. Our deepest fear is that we are powerful beyond measure.
Why You Must First Love Yourself
Everyone has heard that you have to love yourself before someone else can love you. The reason for this is simple - our ideal partner is a reflection of us.